Are you an expert in backups, information security, operating system patching, and database maintenance? Lucky for you, we are! Let us handle the headache of managing networks, software, operating systems and security.
Stay up to date and relevant with PST Hosted. We take the tech work out of your hands and keep you safe, secure, and mobile. Access your data from anywhere you have an internet connection.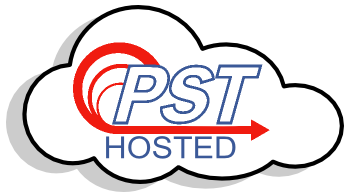 Foreclosures, debt collectors, and medical services clients are requiring more and more security every day. Don't miss out on this work because you are not up to date on cyber security best practices. With PST Hosted you can rest assured that your data meets the strict compliance requirements placed on you by these specialized clients. We have and will continue to cooperate with customers needing to fill out in depth security questionnaires required by these specialized clients.
This is not a web version of PST. Get the fast response you expect from a desktop program, with all the benefits of data backed up to the cloud. No waiting for pages to load and the option to work offline. Manage your workflow your way.