Comprehensive Status on the Web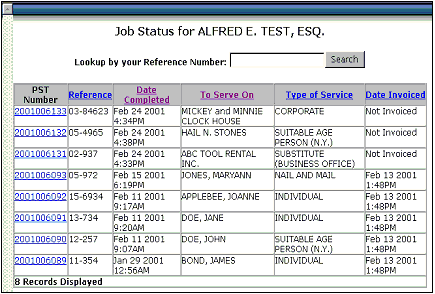 Save time and money by keeping your clients informed automatically. The Web Services Pack ℠ allows you to send email notifications to your client as the job is happening. Once set up, there is no input needed from you to keep them informed. Client doesn't want a ton of emails for status? Send them to the web status page where they can check on progress of all their work in one place. End the phone calls, end the endless lookups, get WSP and save your time for the things that really count.
Email Notification When Job Done or With Every Status Update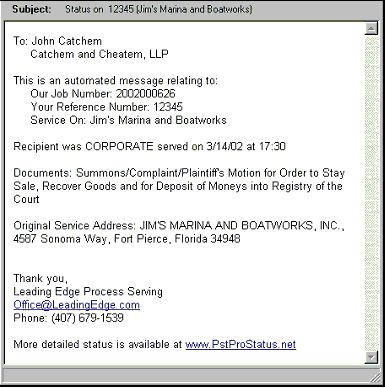 PST can email your clients every time your server in the field makes an attempt or your office staff enters status comments on the job. You control whether or not comments entered by your servers in the field go through to the client automatically, or require office review first.
PST can email your clients a summary automatically when you finish a job. (see example on right)
You control it. Each client can have Job Done Emails, Status Emails, both, or neither.
Any Client can have multiple email addresses.
Your Servers Can Update Their Jobs From the Field.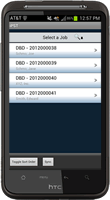 Update jobs with service information.
Add attempts & GeoTag the attempts from the field! When PST downloads the update, you can pull up a map showing their location when an attempt was made.
Trading Jobs Has Never Been Easier!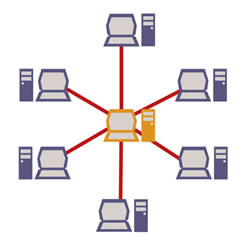 With WSP you get the ability to trade jobs electronically. Send and receive work from other PST users without having to enter the job into multiple systems. For NAPPS and select state association members, PST with Web Services Pack ℠ is also fully integrated with Secure Document Trading Service.